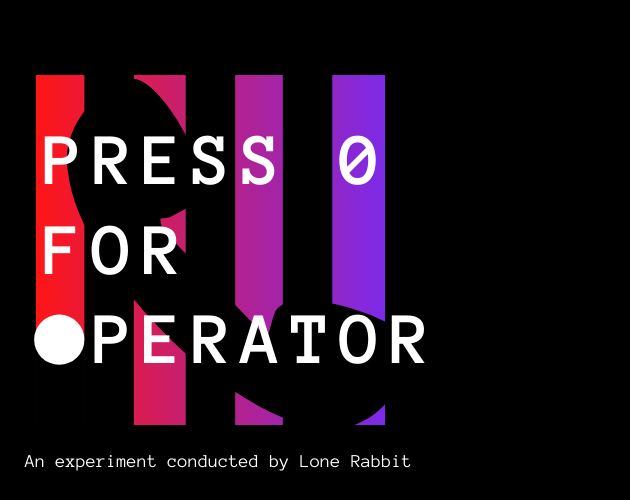 PRESS 0 FOR OPERATOR
A downloadable game for Windows
You have reached General Call Center Service co., please press 0 for the operator. Sorry, due to an excessive number of calls we are receiving at the moment, we need to verify that you are human. Please follow the instructions that will be given carefully...

---------------
This game is meant to reflect the tedious nature of calling call centers, so yes it IS meant to be annoying. :D
---------------


This is my first time ever going solo on creating a game, meaning this is my first time coding (for a game). The voice acting were also done by me, so sorry for the cringe. The code just works, I'm not quite sure how. Enjoy.

Huge thanks to Superfreq for sourcing the sfx used in the game.
v0.1 submitted to No Video Jam
v0.2 submitted to Finally Finish Something 2021
Download